A blueprint for Democratic victory in the South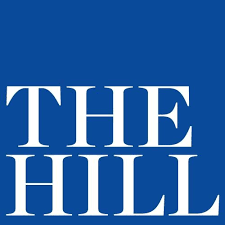 Michael Holloman | April 6, 2019
On a sweltering summer day at a field office in western Georgia, a woman stood up to address Democratic gubernatorial candidate Stacey Abrams. The woman declared with confidence that although she was a conservative Republican, she would be casting her vote for Abrams.
But this woman was not what we typically think of when we think of a conservative Republican in Georgia — she was a black woman.
Like that woman, Abrams represented a disruption of the status quo not just in Georgia, but the South — and America as a whole. While working on the Abrams campaign, I talked to dozens of Georgians of color who said they never thought they would see the day where a black person — let alone a black woman — could possibly become governor of their state.
Within the Democratic Party, there is a constant debate about whether Democrats should seek to mobilize voters of color and infrequent voters or try to win over swing voters and those in more rural parts of the country.
Abrams showed us that Democrats can — and must — craft messages and policies that can do both in order to win elections across the country and retake the White House in 2020.
Abrams was unapologetic about centering her gubernatorial campaign around voters of color. Many of these voters often felt left out of the political process in Georgia and discouraged by political campaigns that were uninterested in their wants and needs.
According to Catalist, a progressive data firm, the campaign's focus on voters of color gave Abrams huge support with black Georgians in 2018, and they turned out at or near presidential levels, with Abrams winning 95 percent of their votes. Hispanic and Asian turnout, although a much smaller share of the electorate, also looked more like a presidential election than a midterm. In 2014, they made up only 3 percent of the electorate, but in 2018, they doubled to 6 percent of the total electorate. Abrams won these groups by margins of 40 and 31 points respectively.
Yet, Abrams also won over "middle partisans," a group that is a mix of swing voters and infrequent voters. She won these voters by one percentage point after Hillary Clinton lost these voters by 12 points in 2016.
The increases among the groups of voters mentioned can be attributed to the Abrams campaign's intense focus on voter turnout — and persuasion. She realized those two necessities don't have to be in tension, and she treated every voter as a potential persuasion target.
The campaign never hesitated to meet voters where they were — in their homes, their churches, and their businesses. Abrams fought for every vote from every corner of the state — from ruby red North Georgia to safe Democratic enclaves such as Augusta.
Abrams upended traditional methods of running statewide campaigns in reliably red states. This led to her winning the most votes of any Democratic candidate in Georgia's history. It also inspired Democrats who desire to recapture Southern states in future elections.
Despite her loss, Abrams has shown us what we can accomplish in the South when we take no voters for granted. She has provided us the blueprint for how to run smart, inclusive campaigns that speak to the issues and values of voters from different backgrounds. And she created a message that focused on opportunity for all that appealed to both swing voters and infrequent voters — two groups that are more similar than many politicos think. Democrats would be wise to take notes from Abrams as they look for a way to win elections in 2020 and beyond.
Michael Holloman is the state press secretary at centrist Democratic group Third Way and served as deputy press secretary on the Abrams for Governor Campaign.