ANALYTICS & MODELING
Catalist's database holds the most comprehensive and accurate modeling suite available to the progressive community today. Our models and synthetic variables are extensively and successfully used across the community to inform program decisions. 
The best predictor of future behavior is past behavior.
Our infrastructure has been developed with longitudinal research in mind, leveraging the civic behavior, political attitudes, and issue preferences of individuals over time – even when they move across districts and states.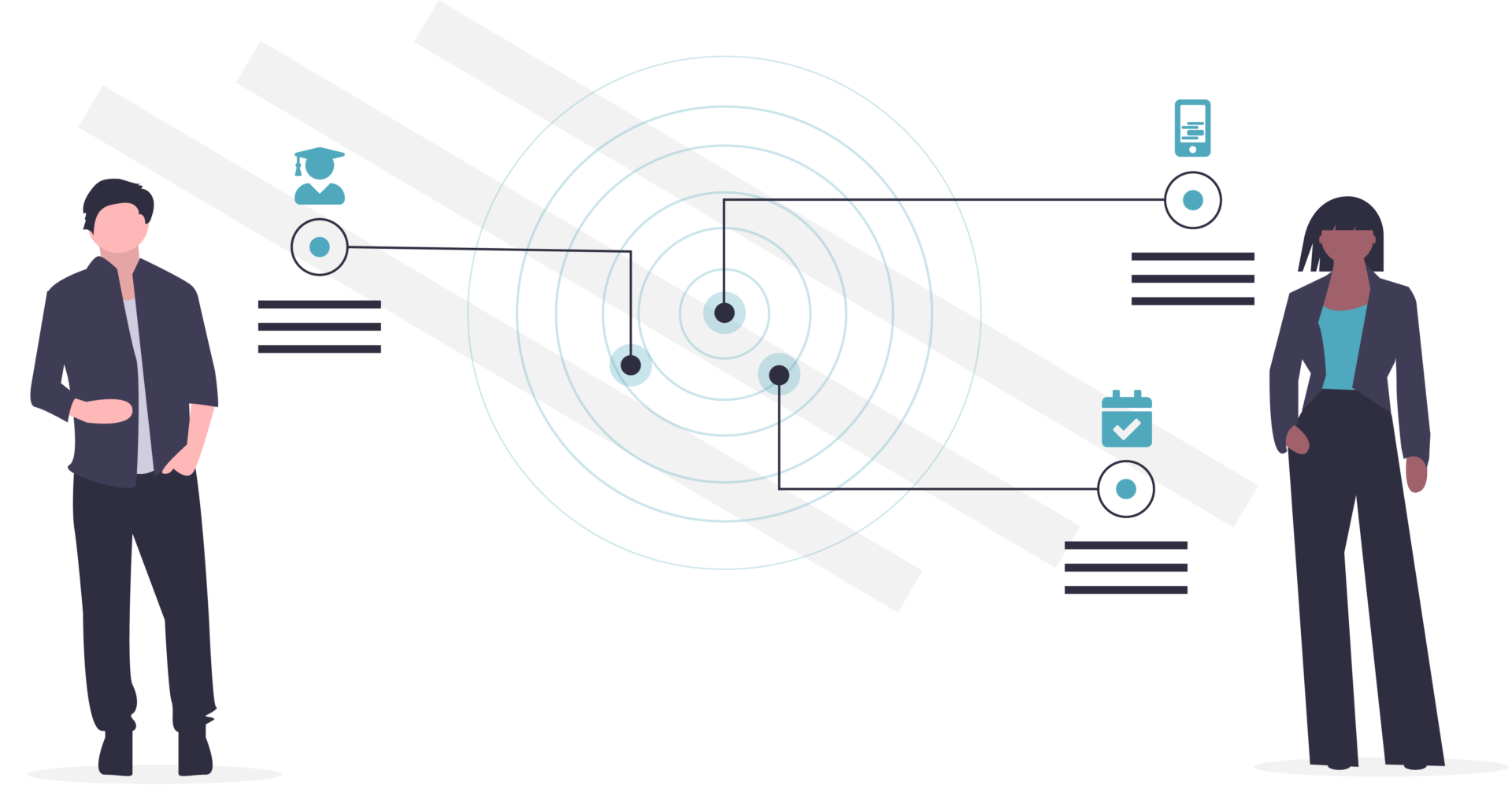 2006
Catalist build the first national model to capture self-identification, rather than party registration
2008
Catalist built the first national model to validate better than state-based models
2014
Catalist released Vote Choice History (VCH) and the Vote Choice Index model (VCI) in 2014, a new form of statistical modeling based on actual voting behavior, factoring in longitudinal demographics and precinct-level election results.
Starting in 2017, The Peoria Project developed values-based messaging models based on a nuanced spectrum of values and attitudes that inform political beliefs.
VIRTUOUS CYCLE
On top of official sources, like voter file and Census data, we leverage the power of client and partner inputs – surveys, paid and field IDs, and more – to our modeling and analytics data. Our clients and partners decide which data to share with the community, feeding a constant cycle of cleaning and refining our database. Contact data is used and verified, then new behavioral data is added to refine predictive models. These elements enable us to offer the most comprehensive and accurate modeling suite available to the progressive community today. 
BEHAVIOR MODELS
Partisanship & Ideology

Vote Propensity

Digital Messaging

Media Consumption Models

499 Deliveries and Mailability

Likelihood to Read Mail
DEMOGRAPHIC MODELS
Race & Ethnicity
Age Group
Household Income
Marital Status
Presence of Children
Religion
Educational Attainment
Economic Sensitivity
ISSUE PREFERENCE MODELS
Pro-Choice Policy Support

Environmental Activism
General Activism

Gun Control

Immigration Reform

Marijuana Legalization

Minimum Wage Increase

Likelihood to take action on select issues
CUSTOM MODELING
For organizations interested in building their own models, Catalist's Analytics Exports provide access to hundreds of fields of commercial, behavioral, and modeled data. Our team of in-house modeling experts is available for consultation and collaboration as you find the best ways to use Catalist data to meet your needs. Catalist has worked with several partners to develop programmatic and predictive models, including:





Catalist Data Scientists produce leading research and to-the-point analysis of election results, demographic trends, and political psychology.