The Ad Data Toolkit offers a variety of ways to search, analyze, and report on Kantar CMAG Data
Toolkit modules give users a multitude of ways to examine creative content, media spending, sponsor activity, and market share of voice. In each view, users can filter by geography, campaign, start and end dates, affiliation, issues, and sponsor.
Campaign Overview: Spot and cost totals by media market, state, and electoral race

Ad Data Analyzer: Allows users to generate custom Kantar ad data reports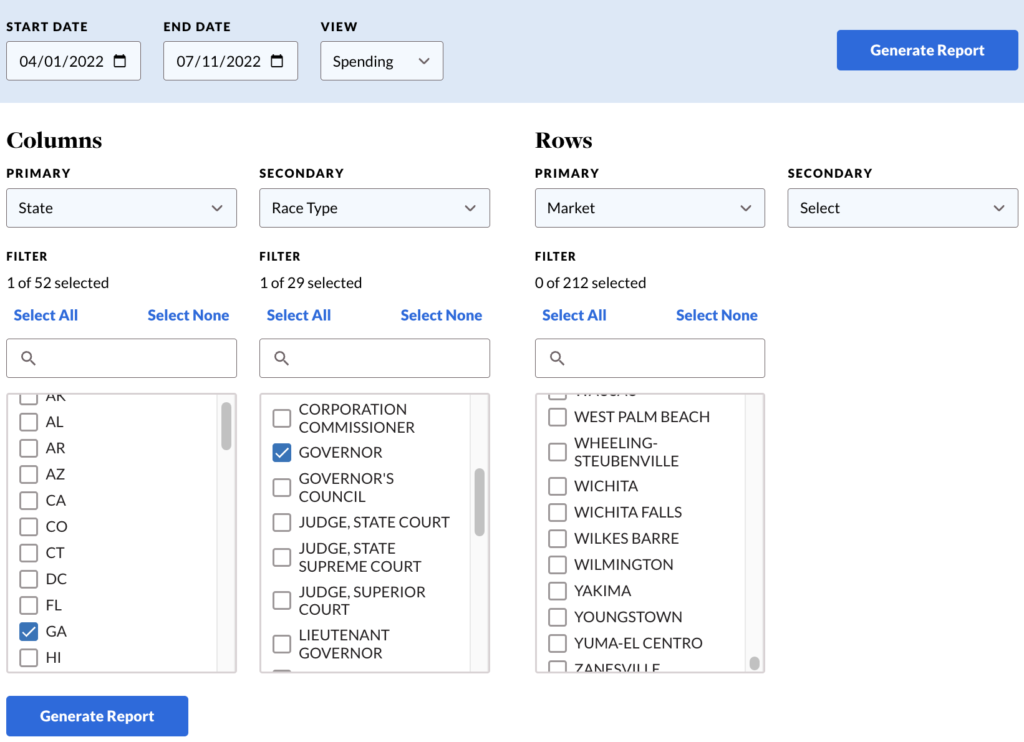 Historical Ad Data Analyzer: Generate custom reports comparing previous cycles
Creative Review: Analyze creative content and performance metrics for individual ads, as well as sponsor involvement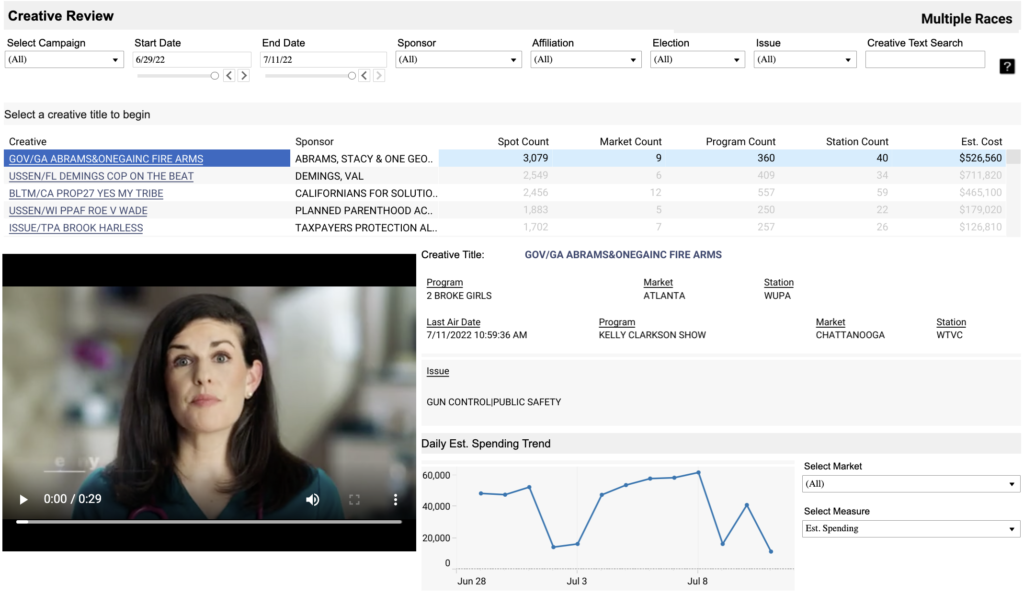 Campaign Summary: Examine Market Share of Voice (MSV) and estimated spending for specified media markets, sponsors, ad types, individual creatives, and time of day
Sponsor Summary: Shows Kantar ad data by the organization who paid for ad placement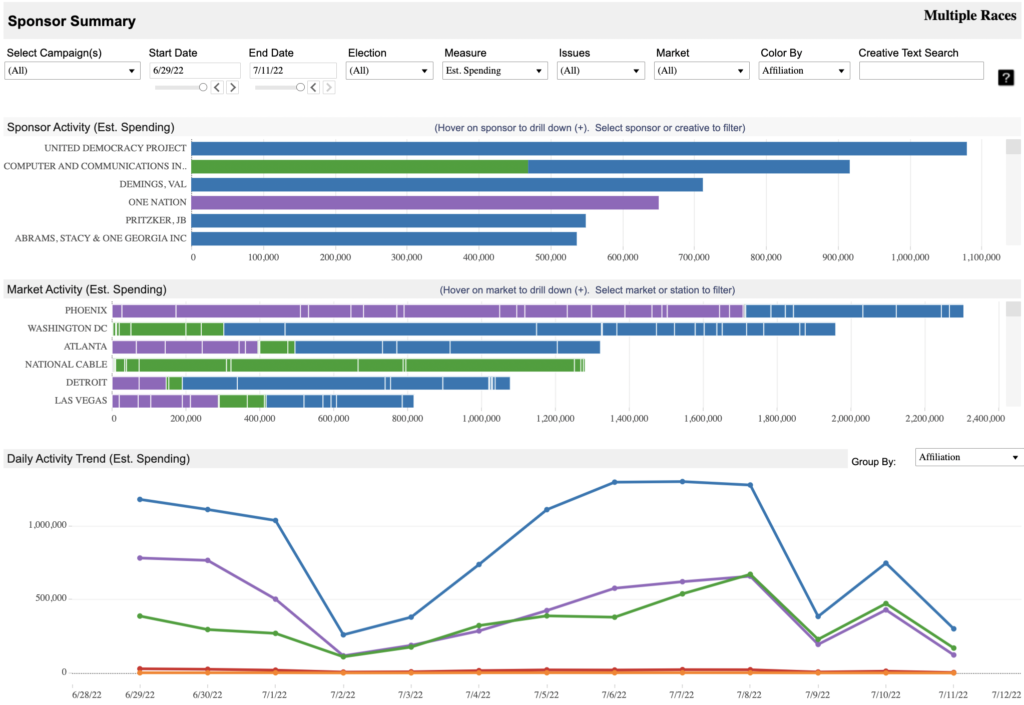 Message Analysis: Categorizes ad content by topic as well as listing out individual ads that have run within filtered dates and media markets
Daily Activity Monitor: Shows a day-to-day timeline by sponsor and creative, with details including estimated spend
Time of Day Analysis: Shows details about creative content placement
Email Notifications: Enroll in custom emails to stay up to date on specific campaigns, races, or issue areas
Kantar Media is the leading nonpartisan political advertising data provider. Their Campaign Media Analysis Group (Kantar/CMAG) delivers real-time, accurate information on where TV ads are airing, what they say, how much is being spent, sponsor specifics, issues, tone, and other messaging trends.